WHAT IS CANOVA?
CANOVA® is an Italian brand created in 1994.
The first Canova product launched was a range of chemical peels for professional use, based on high concentrations of peeling acids. Canova was, at the time, one of the first companies that launched peel products based on Salicylic Acid, Glycolic Acid and Pyruvic Acid on the Italian market
CANOVA® today is about a broad and well known range of functional dermocosmetics designed with state-of-the-art technology, which we offer to dermatologists and aesthetic medicine doctors.
CANOVA® dermocosmetics are based on active ingredients included at a functional concentration, so that they truly are effective in treating the skin condition or disese they are meant for.
All CANOVA® products - cosmetics, dietary supplements, medical devices - are developed and tested for efficacy in co-operation with dermatologists and aesthetic medicine opinion leaders.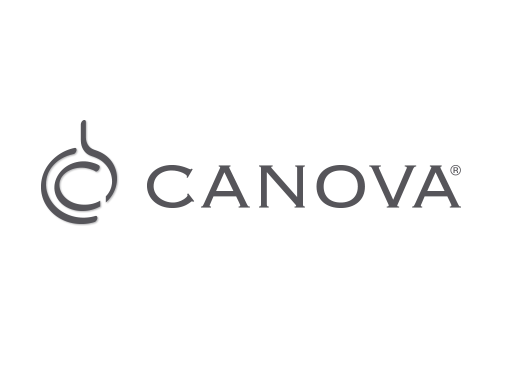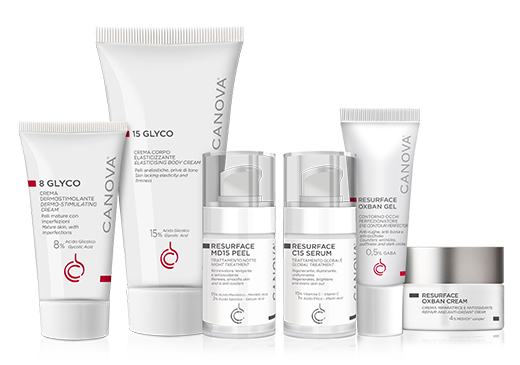 SCIENCE-BASED FORMULATIONS: we use active ingredients supported by scientific studies and publications.
TRANSPARENCY OF INFORMATION: the concentration of the key functional ingredient is always stated on the package of all products.
QUALITY and EFFICACY: efficacy and tolerability tests carried out at the most prestigious Italian clinics and universities, which leads to the development of functional products that truly help to improve a skin condition.
ETHICS: the INCI (the list of ingredients) is stated on both the primary and secondary packages for all products.
INNOVATION: innovative active ingredients and advanced and special technologies are used.